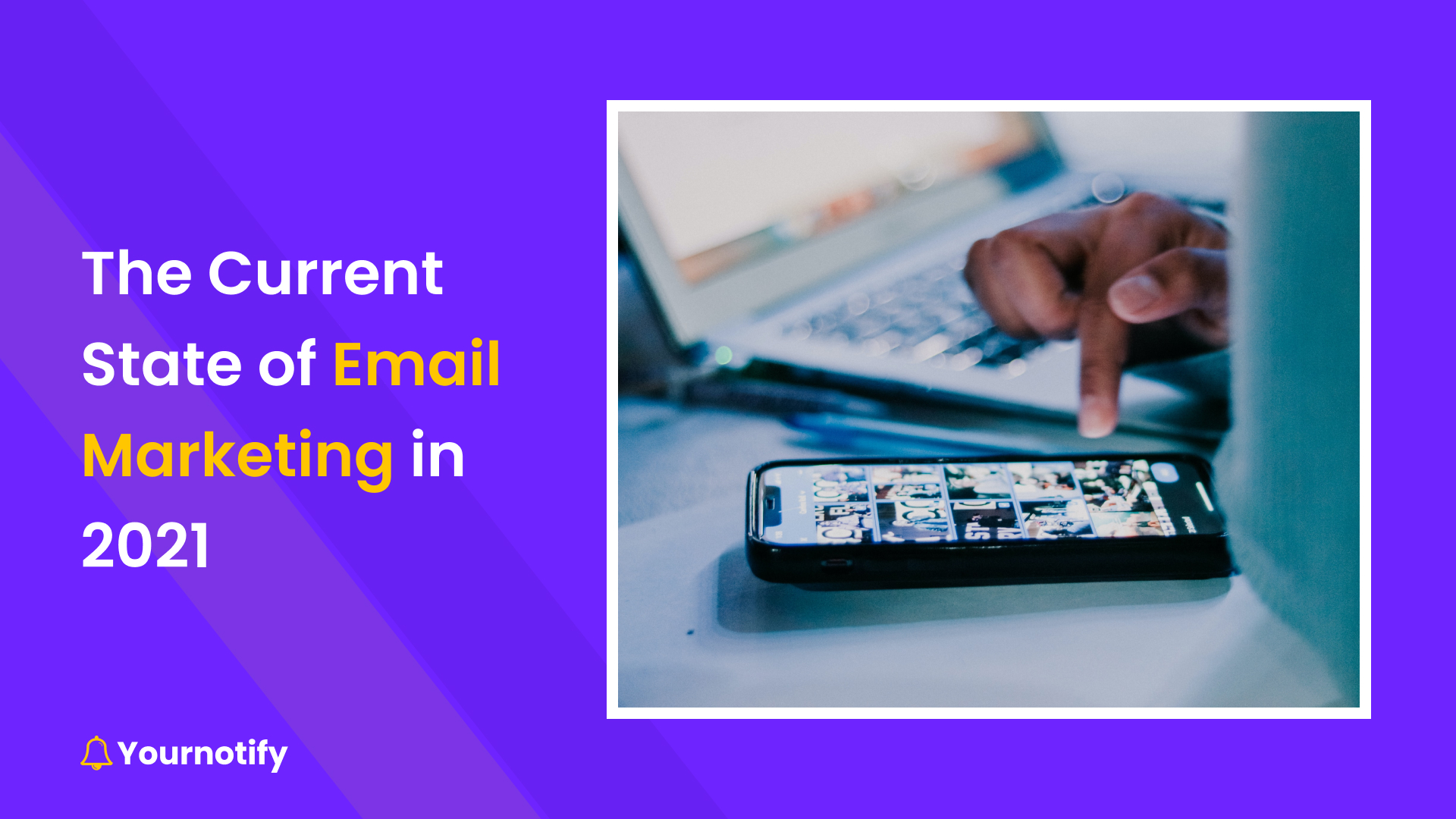 The Current State of Email Marketing in 2021
According to marketers, email open rates and click-through rates are the most important email marketing metrics. Deliverability is not given enough attention, with only 35% of respondents monitoring the delivery rate of their newsletters.
Let's  Do A Quick Definition
Email marketing is when businesses use email to promote their product or service. It is a type of direct marketing, which means the company communicates with the consumer without the help of an intermediary.
Email can be used to build relationships with leads, convert prospects, and ensure existing customers have a great experience. Here are some examples of email marketing and different types of emails that you will recognise from your inbox.
According to business2community: Email remains one of the most used and effective marketing channels. The biggest email marketing challenge is competition for attention in the inbox (45 percent). … Email deliverability ranked third on the list of challenges and saw a 12 percent increase compared to the 2018 study.
As competing for attention remains the number one challenge for email marketers at 45%. However, other top challenges included:
Staffing/resource constraints (40%)
Email deliverability (37%)
Lack of tools to personalize or optimize email (31%)
Poor email performance (24%)
Tactics You Should Be Employing Today
Email Segmentation
Automated Email Journeys
Optimisation for Mobile
Emails have the ability to keep your customers informed. Consumers are capable of checking their email when it is convenient for them. It can give them a feeling that you are thinking of them. This email can be as simple as saying: "Hi, you're on our mind, here is a special offer!" or "Here is an update on what has been going on here in recent weeks."
Those that have signed up to your email list have already made a commitment to receive these notes. So they will likely enjoy these emails (as long as you give them something worth reading) and it will boost engagement with your customers.