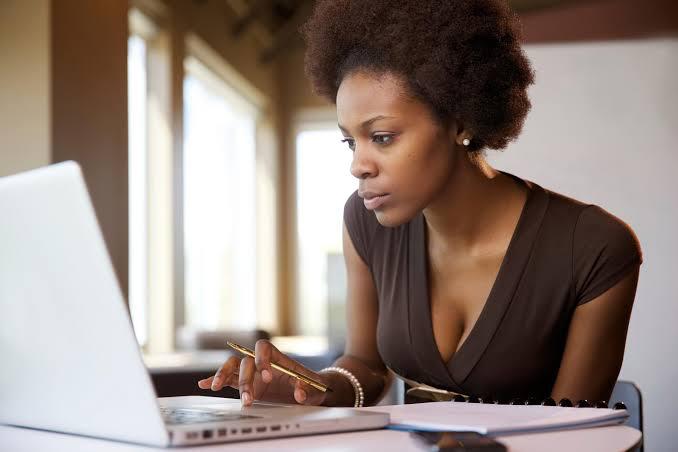 15 Email Marketing Tips and Tricks You Should Know As A Business Owner.
Email marketing is a powerful way to connect with customers and keep them updated on your business's promotions, vision, and company accomplishments. 
However, if your email campaigns are not successful, you will lose out on revenue and customers. This can be frustrating if you've spent the time to create a brand new email campaign, made sure the layout looks nice, double checked the link, and upon sending, it flops.
When you finish reading this article, you would have learnt 15  email tips that will help you implement email campaigns that are successful and keep your customers engaged with your brand.
1. Plan your campaign before you start writing emails. 
Decide what you want to achieve with your campaign, and create a strategy that will help you reach your goals. For example, do you want to send a discount code for a sale you're running, or do you just want to nurture your subscribers with some free information? In either case, you don't want to be too sales-y but keep in mind that a strong clear action for a sales email works wonders. Whereas you might take a more laid-back approach if you're just sending your subscribers some helpful information.
2. Keep your emails short and to the point. 
People are busy, and they won't read long emails. Highlight words and numbers like "Sale" and the percentage off in bold so that it catches their attention. Most readers will only read what immediately grabs their attention when they open an email.
3. Make sure your email looks good on all devices. 
According to Campaignmonitor, 81% of people use their smartphones to check emails so make sure your email looks good on smartphones and tablets.
This ties in with tip number two but make sure your email is easy to read. Use simple language and short sentences. There's no need for huge blocks of text that will only bore your subscribers.
4. Clean up your email lists. 
If you collected some email addresses in the course of your campaign, send out another email at a later date asking people if they are still interested in receiving updates from you or if they would prefer to unsubscribe. This helps ensure that your open and click-through rates remain high and will help you avoid the spam filter.
5. Don't sell, give value first! 
Most people are bombarded with emails every day. Before you ask them to buy something from you, give them some value so they know why they should stay on your list. This could be regular updates on your company, giveaways of free ebooks, or even a video of a funny cat.
6. Don't sell too hard when you do sell. 
Nobody likes being spammed with sales pitches, so don't do it! Instead, give them value first and tell your sales pitch at the end if your campaign warrants a pitch. You don't need to pitch your customers every email. You can send out emails in a sequence such as: nurture, nurture, sales pitch.
7. Be clear about what people are signing up for. 
People subscribe to email forms so they can receive updates from businesses. Make sure you tell them what kind of information they will receive when they sign up for your newsletter or mailing list.
8. Make it easy for people to unsubscribe from your list. 
If you want people to stay on your list, make sure they can easily unsubscribe if they change their minds. This is one of the most important tips for creating successful email campaigns! If some people do not want your updates, why should you bother with them?
9. Send infrequent newsletters. 
This will depend on the type of emails you're sending but try to send 1-2 emails per month, max. Nobody wants your spam in their inbox either so don't bombard people with updates every single day.
10. Ask for feedback from your customers.
 This will make them feel like you value their opinion, and it might even suggest ideas for future campaigns. For this, you can simply ask your customers to reply to your message or send them a link to a survey that you created.
11. Include social media buttons and hashtags in your email. 
Including links to your social media accounts as well as displaying hashtags that relate to your business is a great way to encourage people to visit and interact with your brand. Coming up with unique hashtag ideas can be challenging so consider using a hashtag generator so you can come up with quirky hashtags people can use to tag your brand.
12. Use pictures and videos to make emails more effective. 
Most email clients now display images by default, so make the most of this feature and add images to your emails. But use videos and images sparingly as it could take away from your message and also can increase the size of your email dramatically. Always use an image optimizer like TinyPNG to compress your images.
13. Personalise your messages. 
People don't like being spammed with computer-generated emails, so make sure you write all your main campaigns yourself and personalise the emails whenever it makes sense. Try using your subscriber's first name in either the subject title or first line of the email. This helps personalise your message and will increase open rates.
14. Inform customers about new products or services.
Through email before you launch them online or offline. This way, your customers will already be familiar with your new products when they come out and will feel like they are more part of a more exclusive community.
15. Create some urgency. 
If you're running a sale, make it only for a limited time and use a tool like Sendtric to countdown the time to when your sale will end.
Conclusion
That's it for our list of 15 tips and tricks for sending successful marketing emails. Hopefully, you found at least one or two new ideas to try out in your next campaign using Yournotify. What was your favourite tip? Let us know in the comments below, and don't forget to share this post with your fellow marketers!