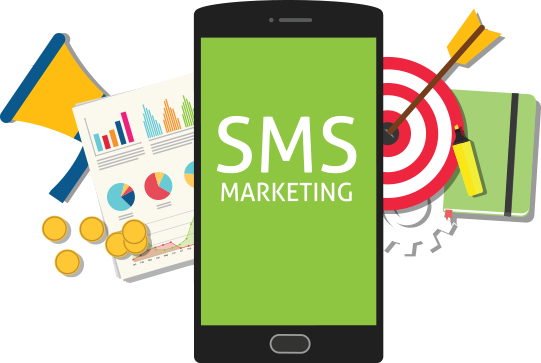 SMS Marketing Use-cases and Sample Templates
SMS marketing has become an increasingly popular way for businesses to reach their customers. Not only is it a cost-effective way to reach an audience, but it also has a high open rate and response rate compared to other forms of marketing. 
However, if you want to make the most of your SMS marketing campaigns, you need to know the different use cases and have sample templates that you can use.
In article, we'll cover some of the most common use cases for SMS marketing, as well as provide some sample templates that you can use to get started.
One of the most common use cases for SMS marketing is for notifications. Notifications are a great way to keep customers informed about important events or updates, as well as to encourage them to take action. For example, you could send a notification when your store is having a sale, or when a new product has been released.
Another use case for SMS marketing is customer service. In this case, you can use SMS to provide quick responses to customer inquiries, as well as to keep them updated on any changes or issues. You can also use SMS to send automated reminders for customer appointments or to notify customers when their orders have been shipped.
Finally, you can use SMS marketing for promotional purposes. This can include sending promotional messages about sales or discounts, or even offering exclusive deals or coupons. You can also use SMS to promote upcoming events or to encourage customers to follow your social media channels.
Sample Templates 
Now that you know some of the use cases for SMS marketing, here are some sample templates you can use to get started:
Notification template: "We're having a sale! Get 20% off all items in our store for the next 24 hours only! Visit [insert URL] to get started!"
Customer service template: "Thanks for contacting us! Our customer service team will get back to you soon. If you need immediate assistance, please call [insert phone number]."
Promotional template: "Don't miss out! Get 20% off your next purchase when you use the code [insert code] at checkout. Offer ends soon!"
These are just a few examples of how you can use SMS marketing to reach and engage with your customers. With the right use cases and templates, you can create highly effective and successful campaigns
A great example of a Nigerian business that has used SMS marketing successfully is is a local car dealership, Globe Motor Holdings. They use SMS to send out personalized messages to their customers, offering them exclusive discounts and promotional deals. The effectiveness of this strategy has been proven in the success of their sales.
In fact, the dealership has seen an increase in sales of over 300% since implementing the SMS marketing campaign. This demonstrates the power of SMS marketing and how it can be used to reach customers in a more meaningful way.
Join Our Affiliate Program 
We are excited to introduce our new Yournotify affiliate program! Yournotify is an email and SMS platform. Our affiliate program is designed to allow you to earn revenue from referring customers to our services. 
With our affiliate program, you can earn up to 20% commission by promoting our email and SMS platform! Our program is simple to join and easy to use. All you have to do is sign up for free and you will be given a unique affiliate link to share with your contacts. When someone clicks on your link and signs up for Yournotify, you will earn a commission.
Yournotify is an excellent platform that is trusted by thousands of users. Our platform has powerful features, that makes it the perfect choice for businesses of all sizes.
With our straightforward setup and friendly customer service team, you'll be up and running in no time.
If you have any questions or need help getting started, please reach out to us. We look forward to having you as part of our affiliate program.
Also Read: SMS Personalization