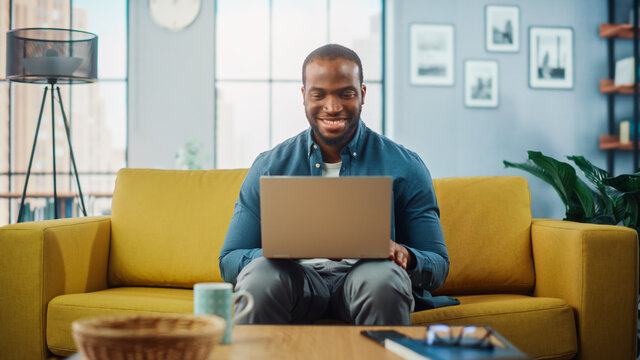 How To Use Email Marketing Automation To Grow Your Business in Nigeria
How To Use Email Marketing Automation To Grow Your Business  
What is Email Marketing Automation?
Email automation involves the use of automated email messages that are triggered by specific actions or events, such as a new subscriber or a purchase. These automated messages can be personalized based on the customer's behavior, interests, and preferences.
With email marketing automation, these emails are sent without your constant involvement. You set up automatic workflows, and when a customer signs up for a free lead magnet or makes a purchase, they will receive an email or a series of emails. 
Email marketing automation allows you to continue building a relationship with your subscribers over time. When you plan your campaign, you'll decide who it targets and its purpose. 
From there, you'll decide how many emails to include and how frequently your customers will receive them. Once you schedule your campaign, the emails will be delivered automatically.
Also read: How to Use Email and SMS Automation to Engage and Convert Your Audience: A Step-by-Step Guide
The Benefits of Email Marketing Automation
Email automation offers a number of benefits to businesses, including:
Increased Efficiency
Email automation saves time and resources by automating repetitive tasks such as welcome emails, abandoned cart reminders, and order confirmations. This allows businesses to focus on more important tasks, such as customer service and product development.
2. Improved Customer Experience
Email automation can be used to send personalized messages to customers based on their behavior and preferences. This improves the customer experience by providing relevant and timely information to customers, increasing their engagement with the business.
3. Increased Sales
Email automation can be used to send promotional messages to customers based on their past purchases and behavior. These messages are more likely to convert into a sale since they are personalized and relevant to the customer.
4. Cost-Effective Marketing
Compared to traditional marketing channels, email automation is a cost-effective way to reach a large number of customers. With email automation, businesses can send personalized messages to a large number of customers at once, without incurring the high costs associated with traditional marketing methods.
Statistics on Email Marketing Automation
The benefits of email automation are supported by several statistics:
Automated emails have a 119% higher click-through rate than broadcast emails. (Epsilon)

Welcome emails have an open rate of 50%, making them 86% more effective than standard newsletters. (OptinMonster)

Abandoned cart emails have a 46.1% open rate and an 11.6% click-through rate. (Omnisend)

Personalized emails have a 29% higher open rate and a 41% higher click-through rate than non-personalized emails. (Campaign Monitor)
Strategies for Effective Email Marketing Automation
To make the most of email automation, businesses should follow these strategies:
Segment Your List
Segmenting your email list based on customer behavior and interests allows you to send more targeted and relevant messages to your customers.
2. Personalize Your Emails
Personalize your emails by using the customer's name and other information, such as past purchases and behavior. This makes the message more relevant and engaging to the customer.
3. Test Your Emails
A/B testing your emails can help you identify the most effective subject lines, content, and call-to-actions.
4. Monitor Your Results
Monitor your email automation results regularly to identify areas for improvement and adjust your strategy accordingly.
In conclusion, email automation is a powerful tool that businesses can use to grow their business. It offers a cost-effective and efficient way to reach a large number of customers and improve the customer experience. 
By following the strategies outlined in this article, businesses can make the most of email automation and take their business to the next level. 
Also read: The Best Email and SMS Marketing Strategy to Win Customer Loyalty