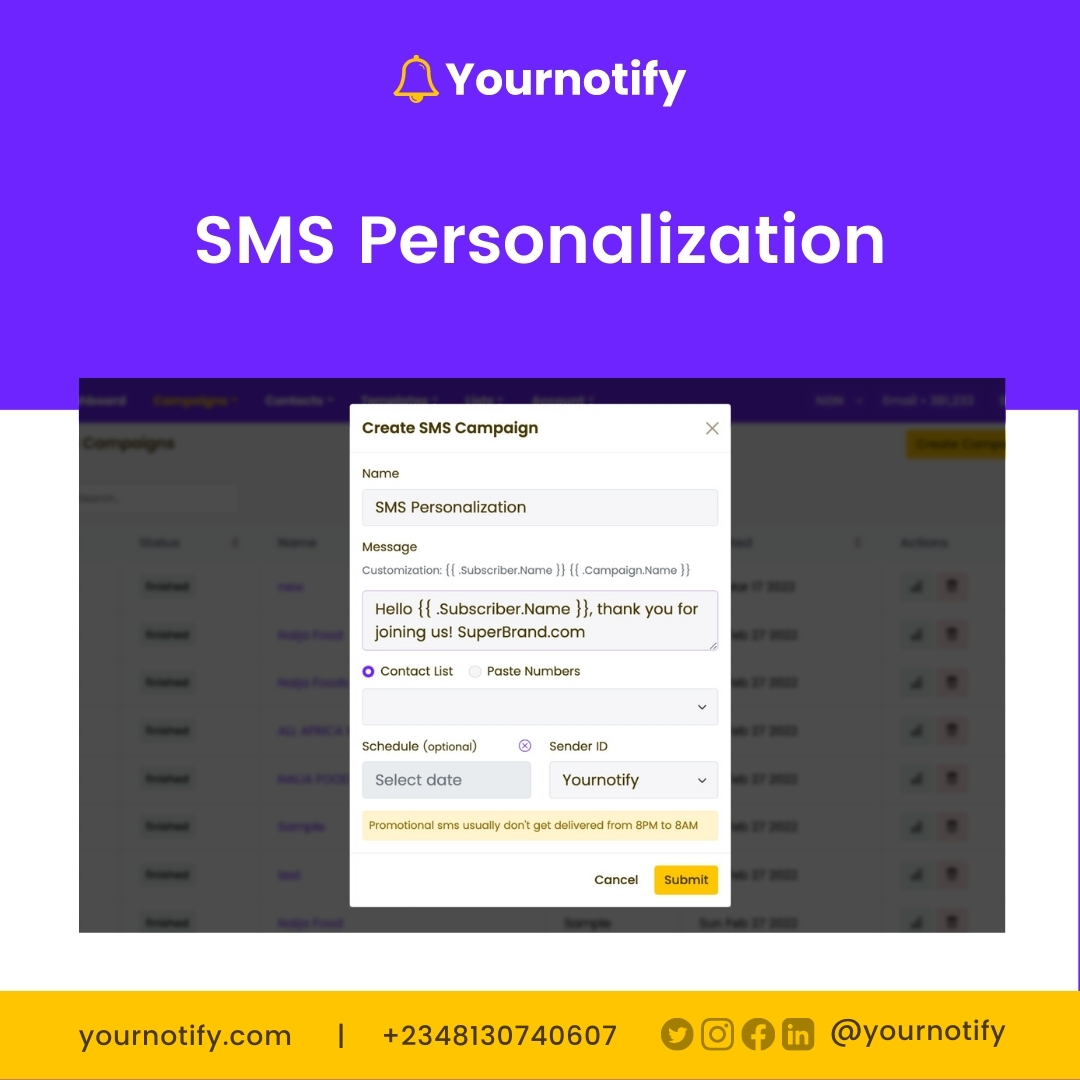 We continue to make massive improvement on our infrastructure and create tools to make your marketing campaigns more effective. We have added some features we believe you will find highly useful based on feedbacks.
Personalization
We now have personalization for our SMS messaging. What this means is that when you are sending out SMS campaigns, you can personalize it using any of our merge tag examples from the image above.
This personalization feature is also available for email campaigns. Check out how it work!
In The News
Various sectors have chosen SMS marketing as a means of generating revenue for their companies. As a result, it can be seen that more organisations today, regardless of their market share, are starting to see the value of the SMS system. They are successfully implementing it across numerous industries.