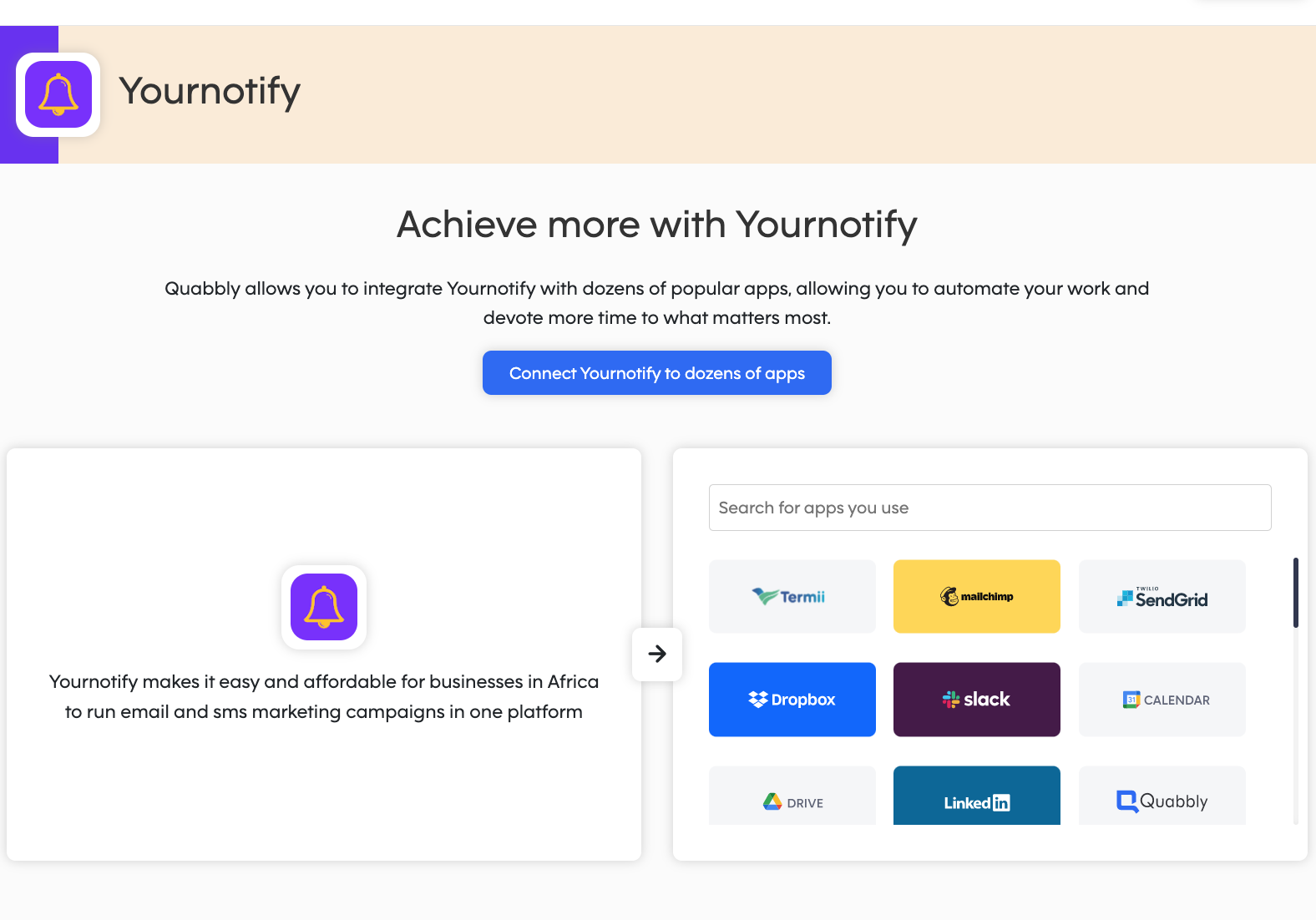 Synchronize Your Contact With Quabbly And Yournotify Integration
First, let's start with the definition of Data Synchronization. Data synchronization is the process of establishing consistency among data from a source to a target data storage and vice versa and the continuous harmonization of the data over time.
Now imagine the possibilities here where you are able to trigger actions based on events that several events such as; A new customer purchased your product on Paystack or you received a task on Trello. This is what Quabbly does. Quabbly allows you to integrate Yournotify with dozens of popular apps, allowing you to automate your work and devote more time to what matters most.
Automate your Yournotify workflows in minutes with pre-built workflow recipes.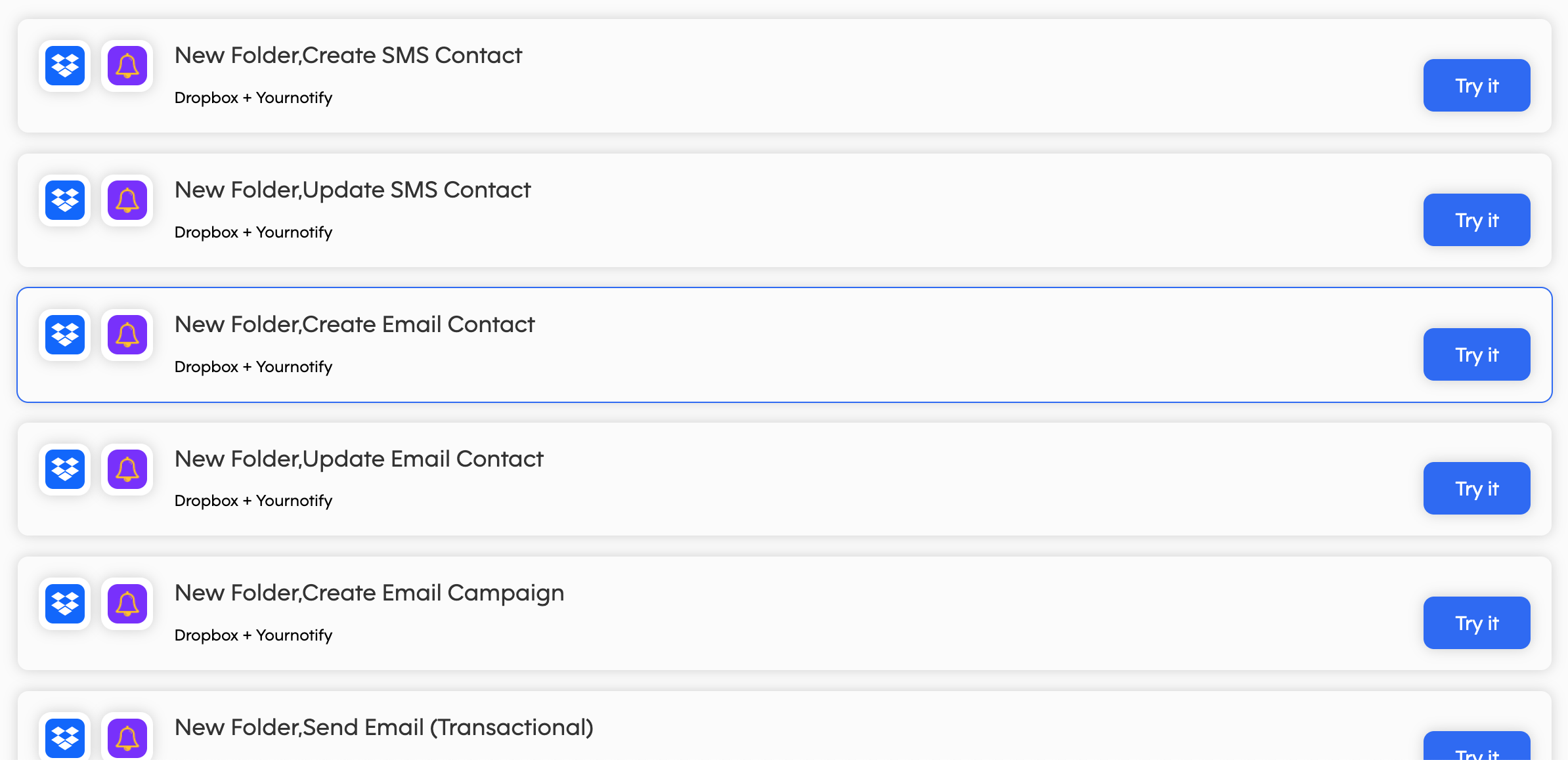 Our goal at Yournotify is to provide the tools and resources to make your email marketing a success and grow your business. By leveraging and connecting Quabbly with Yournotify, you are able to sync your data, trigger actions and provide flawless communication with your customers.
Easily connecting your favorite applications and automate repetitive tasks should be a major consideration for your business and team. Quabbly helps you move move data between Yournotify so you can focus on meaningful work and improve your productivity automatically.
That's it—everything you need to know about Quabbly and Yournotify integration. The next step is to sign up and try it for yourself and start connecting your applications!