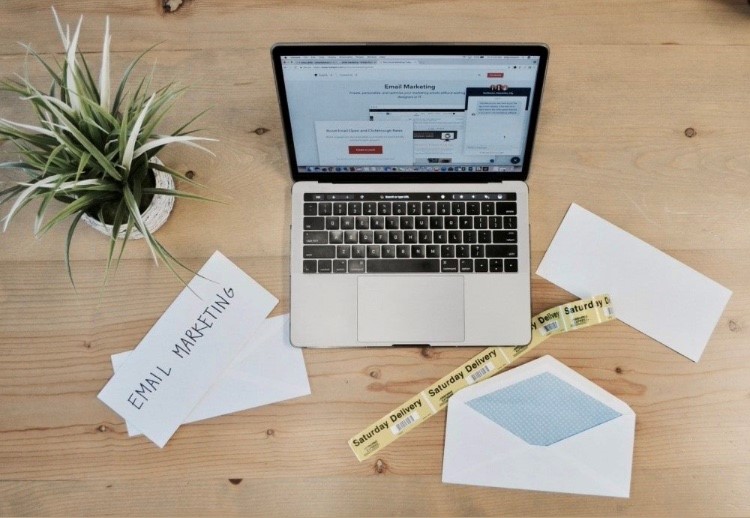 9 Ways To Maximise Your Email Deliverability
You can devote enough time, effort, and focus to creating the best marketing email. However, it would be useless if you couldn't deliver it to your recipients' inboxes. Most frequently, marketing communications go in the spam folder of email inboxes. You want to avoid it, right? To do this, you must use the greatest email marketing strategies and technologies.
Here are some practical email marketing tips to increase your deliverability rate by twofold.
One of the most important recommendations for improving email marketing efforts is to improve email deliverability. You can have lofty objectives. No matter what level of success you now have, you might wish to double it. Here are some methods to achieve this objective.
Email authentication is one of the best methods to verify the genuineness of emails. With Yournotify you can authenticate your emails.
Monitor Your Sender Score
One of the best strategies to improve the effectiveness of your email marketing campaign is to monitor your sender score. You can check a few factors, such as spam trap hits, bounce rate, spam complaints, complaint rate, etc. to do this.
Focus on the Correctness of the Email Addresses on Your Mailing List
Your mailing list may consist of several email addresses. The accuracy of the numbers is more important. Before including an email address on your mailing list, send a confirmation message. By doing so, you may confirm that the email addresses in your mailing list are accurate. A prospect's interest in your goods or services can also be ascertained.
Make the Process to Opt-out of Your Emails Simple and Easy for Your Subscribers
Your subscribers' levels of interest may differ from person to person. Not all of them would be interested in occasionally getting your promotional emails. These users would choose to unsubscribe from your mailing list.
Add a link to your emails so that people may easily and quickly unsubscribe from your mailing list. The subscribers who are not interested in getting your marketing emails will be filtered out at this step. Following that, you will only have subscribers who are eager to learn more about your offerings and products.
Recognize a Spam Trap Email and Avoid Sending Emails to it
Younotify makes it easy to set up spam traps and track spammers. Your email bounce rate may increase if you send marketing emails to such email addresses. Additionally, it will have a detrimental impact on how well your emails are delivered.
Utilizing email tools is one of the best methods to escape a spam trap. Such technologies make it simple to spot a spam trap.
Avoid Populating the Body of Your Email or Its Subject Line with Spammy Words
Many emails end up in users' spam folders. The main cause of it is the use of spammy words in email subject lines and body copy. Avoid using such words if you want to stop it from happening to your emails.
The terms "solution," "discount," "free," and "%" are among them. In addition to these spam terms are; "!," "?"," "Re:," and "Fwd" are a few examples. In addition to these phrases and punctuation, you should bear in mind a few basic email tips to prevent spam.
Refrain from Using the Email Lists that You Purchase
To make your email list look better, you might consider merging it with purchased email lists. But this move can put you at a higher risk than benefitting your email marketing campaign. Often, purchased email lists involve false email addresses. Sending marketing emails to them can negatively influence your sender's reputation.
Additionally, sending marketing emails to the email addresses of purchased email lists can also have legal repercussions. Avoid using purchased email lists in your email marketing campaign to prevent such possibilities.
Pay Attention to Email Hygiene
Your email list may consist of several email addresses. Some of them may belong to users who are either inactive or do not engage as much as others. Along with their email addresses, also consider removing the email addresses of those who wish to unsubscribe.
This apart, also pay attention to the segmentation of the email addresses of your target audience into different lists. It will help you send personalised email addresses to your subscribers better. The more you do it, the better your conversion rate.
Send Engaging Marketing Emails that Correspond to the Needs of Your Subscribers
Your subscribers look forward to receiving relevant marketing emails from you. When you send such emails, you will have a greater possibility of delivering them to the inbox of your recipients.
Remember to add only relevant information according to the needs of your target audience for meaningful interaction with them. Add only the data to emails that are relevant to their needs.
Final Thoughts
Contrary to what most people think, doubling your deliverability is possible if you implement a few steps. By tweaking your strategy a bit, you can achieve this objective. Try putting the aforementioned email marketing hacks into practice to double your email deliverability rate.